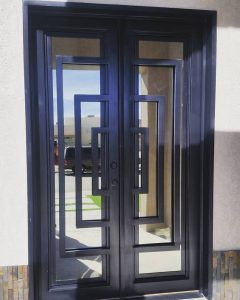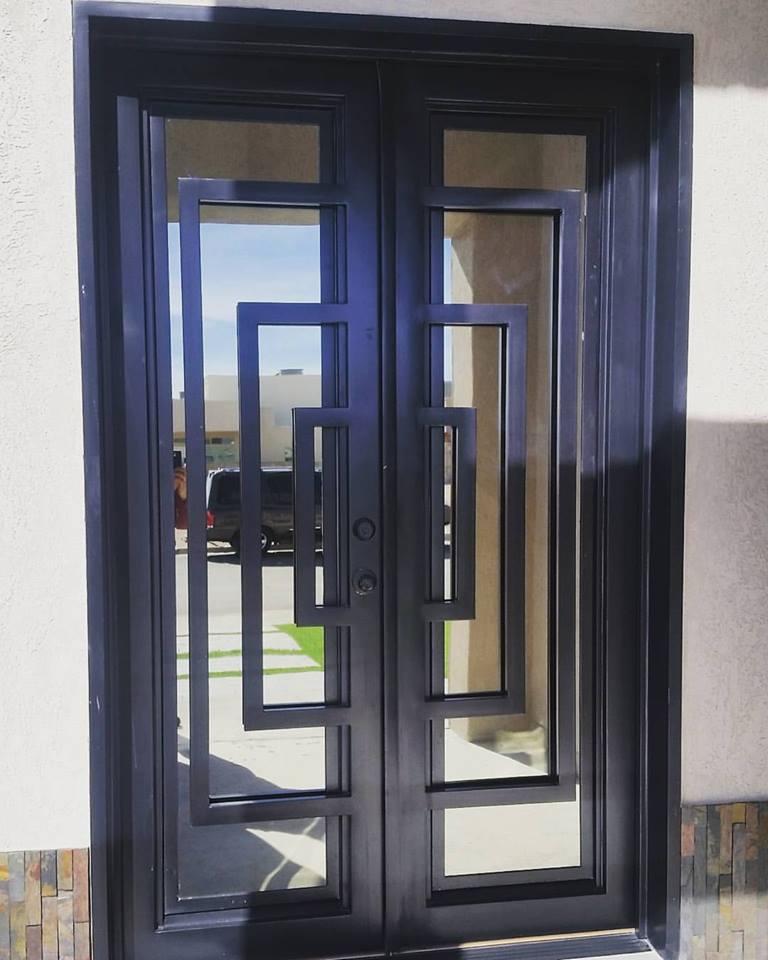 Ok, when you talk to people about fences, their eyes are likely to gloss over and their gaze suddenly fixates on the fly that is buzzing around. This is because most people have never seen what is truly possible with metal designs. Whether it is a fence surrounding your home, pool, yard, or the front gate to your driveway or to your office, Atrium Wrought Iron will offer high-quality designs that will give metal a whole new meaning.
Despite the immediate connotations that anything iron is likely dull and boring, wrought iron is a slightly different animal. It is an iron alloy with a very low carbon content. This makes it tough, malleable, flexible, corrosion resistant, and easily welded. All of this makes it the perfect candidate for great artistic designs that bend and roll and are shaped in all kinds of exciting patterns. The name 'wrought' is used because it used to be hammered, rolled or shaped while hot.
Historically, wrought iron has been used to produce such handy little tools like swords, cutlery, chisels, axes, and other sharpened edged tools.
Bring Your Style to Your Iron Gates
Whatever you're into, we can carve out of this great metal and our unmatched skill! So, what kinds of things can we do? Well, what if you're into skulls and really want to show off how awesome you are by putting a large decorative skull in front of your house. We can do that.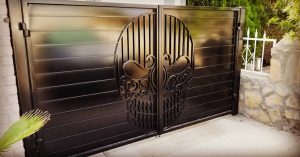 The Unique Taste
We recently designed a beautiful door for the Midland Chamber of Commerce, which was inspired by the Empire State Building in New York. How did we do it? Well, we designed the do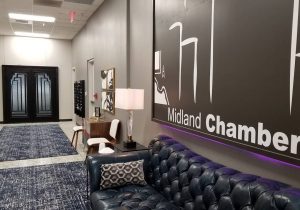 or to evoke the architecture of the famous building. This kind of detailed designed turns any door into an exciting opportunity.
The Classics
If you are a business or commercial building, adding some wrought iron designs to your doors and/or gates can really enhance the atmosphere. There is no denying that wrought iron will add elegance and class to any building, staircase, or office space. If you're into classic designs, we also got you covered. Having worked for years on elegant staircases that show off beautiful twirling designs or patterns, we can work them into any size or style door or staircase.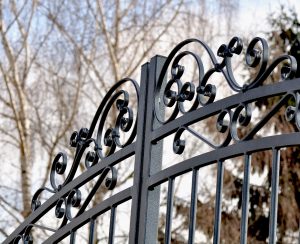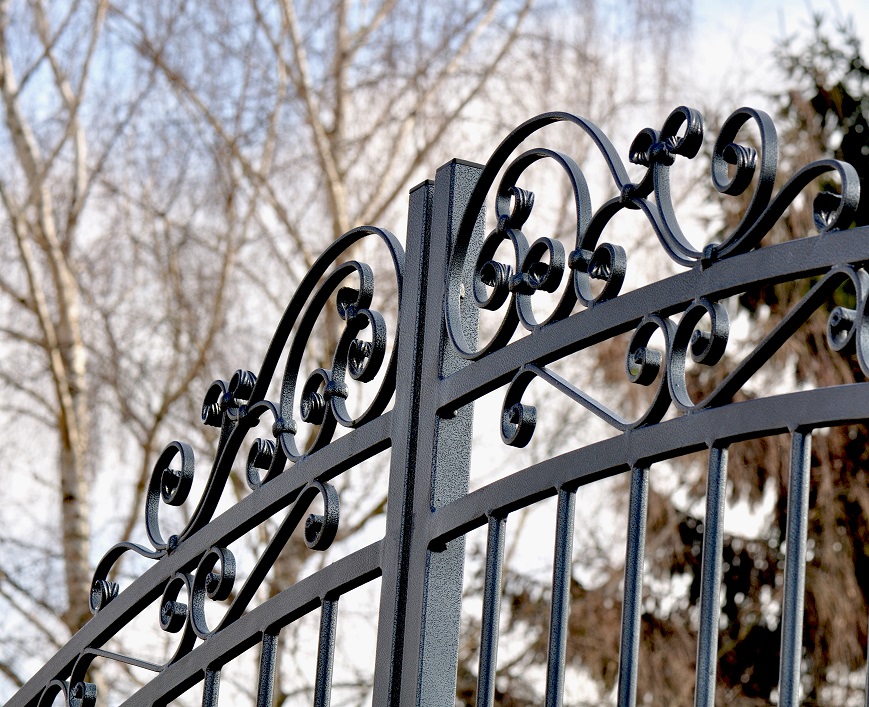 Arched Top: The arched top in architecture offers a very classical essence, as they are reminiscent of the ancient Greek and Roman architecture.
Ornamental: Wrought iron has a history of being handcrafted and this has made it famous for its unique designs and customization. Still today the process offers you a lot of customization options that can match the style of your business.
Closed Metal Gates: If you want a little more privacy in your gates, choosing a closed metal gate can offer you this option and give your gate a little more of a unique quality.
Go Wild With Metal Art
Whether you are looking for a classical look, something more ornamental, or a very precise pattern for your gate or metal door, Atrium Wrought Iron can help. With years of experience and hundreds of designs under our belt, we can make your vision come to metal life.