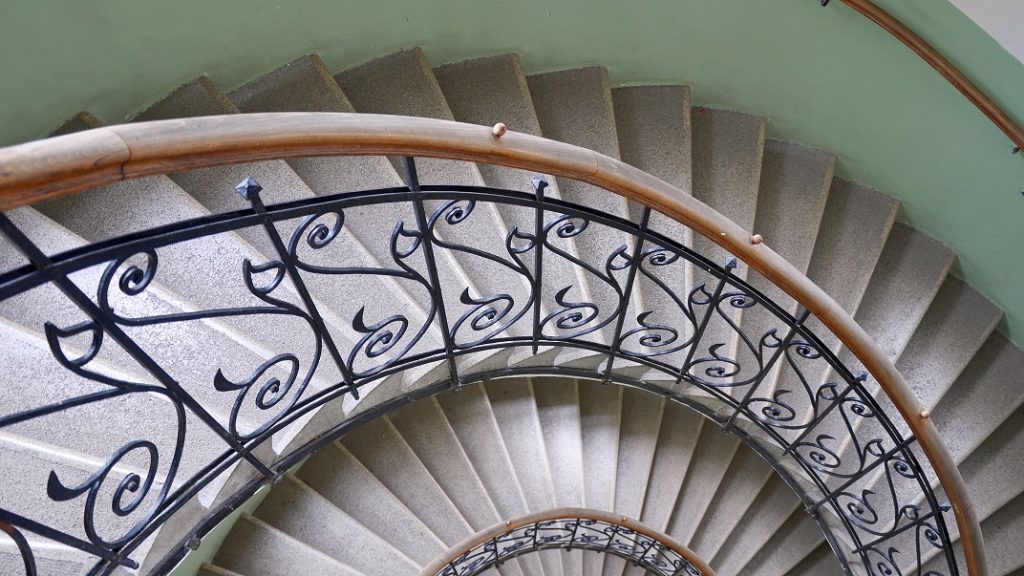 Wrought iron is a great choice when you are looking for a safe and stylish stair railing. It is a durable choice that can offer an edge of elegant style to any home. Wrought iron also lends itself well to just about any home decor. Whether you like ornate style or simple modern lines, there is something available for you. Check out a few facts and thoughts on adding wrought iron stair railings to your home.
Add Prestige and Style to Your Home
Adding wrought iron stair railings to your home is an excellent way to add both style and prestige. This is a great way to make a first impression on visiting guests and neighbors while adding value to the home. The elegance of this metal work in your home takes the decor up at notch. Not only are wrought iron stair railings classy, they also add the required safety measures for both indoor and outdoor stair railings.
Wrought Iron Stair Railings are Versatile
When you are looking for the right touch of style to add to the decor in your home iron railings are very versatile. Whether you have a classic, rustic, modern, ornate or ranch style home, there are wrought iron designs available for you. Modern straight clean lines can be continued throughout your stair railings. If you like over the top ornate, beautiful iron curls and leaves would be a great touch. Another great feature of wrought iron is the fact that you can use it throughout your home to add cohesion to your decor. From your front gate, front door to even balcony railings, you can decide how much or how little iron to add to your home.
Railings That are Safe and Dependable
Wrought iron offers many safety features, which is why it is great for stair railings. For one thing, this iron is made by repeatedly heating the materials and working it with tools, which makes it a hand-worked item. The process of heating, working and reheating makes the iron grow stronger throughout the process. It resists fatigue. This means that the metal can endure a large amount of pressure. It will deform be for it will ever fail.
Contact the Experts
If you are looking for expertly handcrafted wrought iron, you are at the right place. Be sure to contact us at Atrium Wrought Iron if you are looking for the best in El Paso. We offer a great deal of products for your home. Give us a call today to set up a consultation.