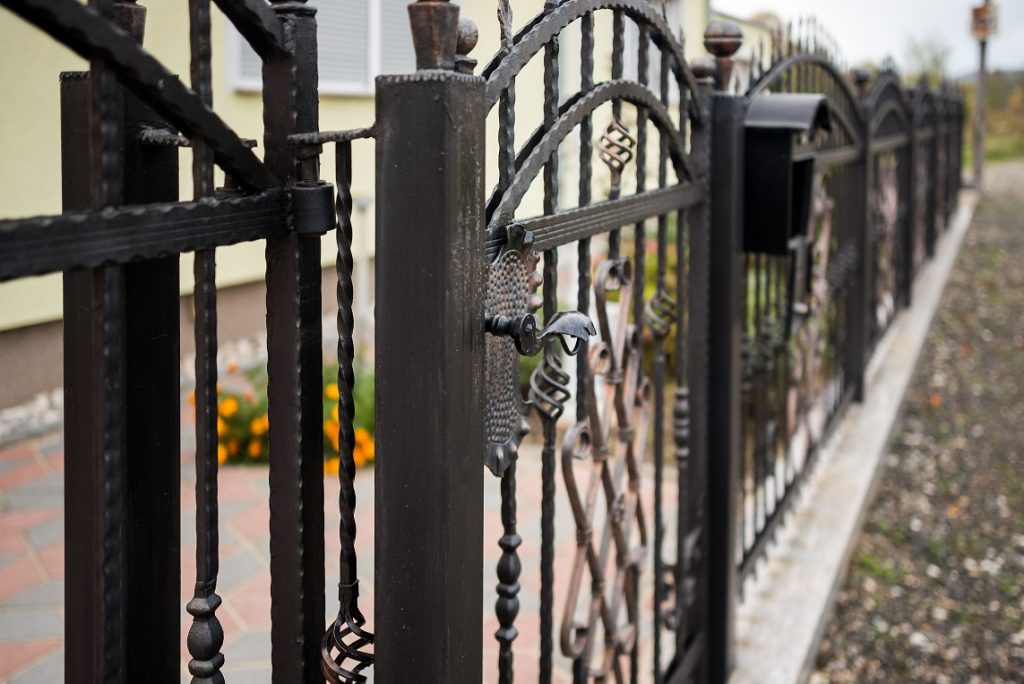 Purchasing a custom gate for your property entryway is an excellent idea. You can be sure to find a lasting option as well as a gate that will wow all of your guests. Not only that, but you will be purchasing a security item as well, as wrought iron is a great option your front gate. When you want the best in the industry as well as great design Atrium Wrought Iron is the way to go.
Wow Your Guests With a Custom Gate
First and foremost, a custom gate to your front entryway will add maximum style, and design to your home. Many homeowners love adding custom design and beautiful wrought iron work because it definitely adds a touch of affluence. Wrought iron gates come in a wide selection of designs. This leaves plenty of space for matching your front gate to your front door and even touches inside your home like staircase railing and porch railing. You can choose a gate in the classic black oxide color, or rustic iron with a rusted look. The colors also include old brown copper, copper and an antique look. Whether you want a Spanish Victorian or rustic design, it can be made possible; entryways are even available in modern contemporary designs. There really is no shortage of designs when it comes to your front gate.
Add Security to Your Home
Adding a wrought iron custom gate also adds the benefit of security to your home. There is nothing like solid metal to keep out intruders. These gates can fit virtually any sized entryway and they come in a wide variety of heights. You don't have to settle for beautiful design without security when you choose wrought iron. Securing your front door with wrought iron is also an excellent option for added peace of mind.
Durability That Doesn't Compare
Wrought iron is forged and beaten into the shape of the design you choose. The gauge is thick and durable. Your excellently crafted wrought iron gate will have been galvanized with hot zinc. It will resist rust and it won't chip. It will outlast even the hottest of El Paso days. These gates also require very little maintenance and care.
Contact Us Today
If you want a custom gate with excellent craftsmanship and a prestigious look for your front entryway, be sure to give us a call at Atrium Wrought Iron. We offer a wide variety of designs and excellent customer service. Contact us today for more information.