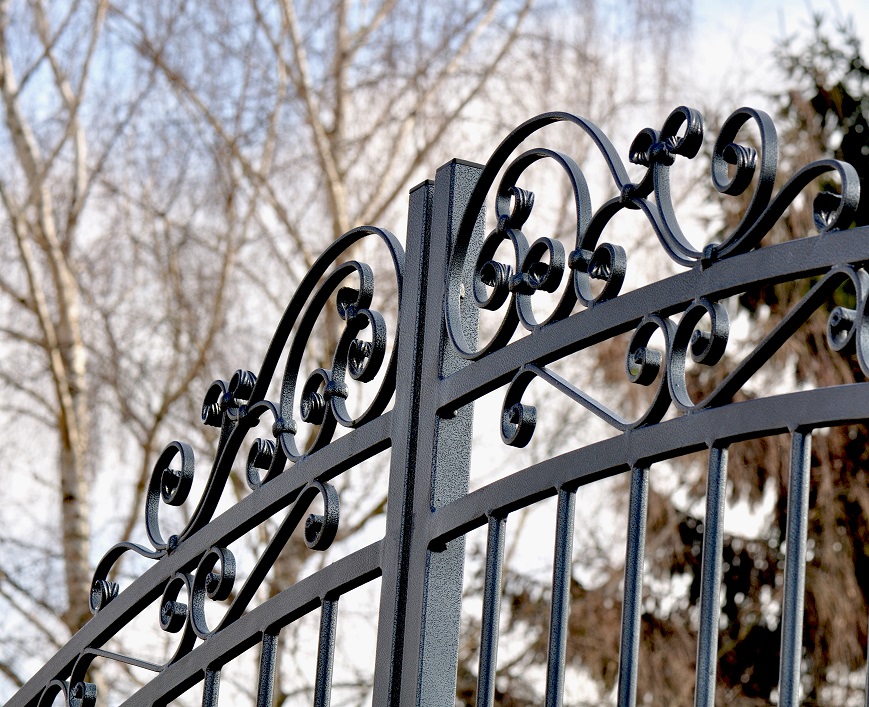 Adding a wrought iron gate to your home is a great way to add a touch style, prestige and safety. Virtually every home can be fitted with the right gate. Wrought iron is also extremely versatile and can come in a variety of different designs and styles to suit just about any home. When you want a good upgrade and face-lift without a huge remodel, adding wrought iron is the way to go.
Wrought Iron Gates are Versatile
The beauty of adding a wrought iron gate to your home is the fact that you can get it in virtually any design. Whether your home is rustic and ranch style, or more classical with a ornate design, there is a gate that can match your needs. Not only that, choosing to go custom-made means that you can definitely get a design that will match your style.
A Cohesive Design
Many homeowners like to add wrought iron to their property because they can match the same design throughout the entire exterior and interior of the home. Wrought iron is not only for gates. Your front door, staircase railings and balcony railings can all be done in wrought iron. You can add a great deal of cohesion and beauty to your home by choosing the same design throughout the entire property. There really is no stop when it comes to the creativity that you can choose with wrought iron design.
Custom Design
Wrought iron truly is a very versatile material for home design and decor. Many homeowners choose to have matching patio furniture made to add just a bit more prestige and design to their home. Adding ornate window wrought iron is not only decorative, but also protective adding to the security of a home. Miscellaneous items can also be made like wall decor. If you have a ranch and want to include the name throughout the design in the wrought-iron, it is completely possible.
Contact Us Today
Whether you are looking to add a wrought iron gate to your home or to outfit your entire property with a cohesive design, we can help. Contact us today at Atrium Wrought Iron. Our team will be happy to create some custom work for your home. Give us a call today for more info. One of our experts will be happy to answer your questions and set up a consultation.