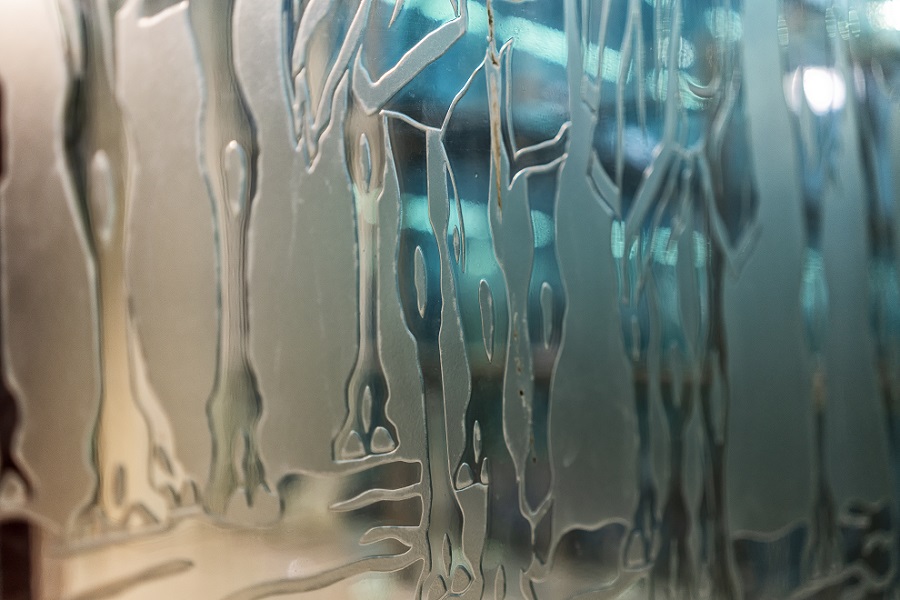 If you've paid close attention to your family's or someone else's home, you will notice that there are pieces of glass with special textures and patterns lining the edges of the hallways and rooms. This material is called specialty glass! Specialty glass is usually transparent and creates a certain tone and aura by mildly reflecting the light of surrounding home objects. You never realize how much of an effect interior materials can have in the vibe that your home gives off and that's exactly how specialty glass works! There are different types of specialty glass that Atrium Wrought Iron has to offer, so we can go over how each one plays a unique role in your home.
Aquatex 
Aquatex glass is usually made with a slight ripple and is quite obscure. It is intended to supply a home's atmosphere with soft and mellow sensitivities. Aquatex can be installed as shower doors and coverings, but they are also a great touch for patio tables and other furniture! You can use aquatex glass to replace dingy and chipped glass that leis on your accent tables, inside and outside your home. 
Water-Cube 
Water-cube glass is known for its three-dimensional shape and structure. This type of specialty glass is ideal if you are trying to go for a glossy white and mosaic image. Similar to aquatex, water-cube is also popularly used in showers, but they can also be used to accent walls and other architectural structures in your home. 
Rain 
Choosing the rain texture for your specialty glass is an optimal choice as it allows for a stylish touch, beautiful textures, and privacy all around! You can even use this glass for your windows and you don't have to worry about how visible your home life may be. Whether you want to apply the rain texture over a frosted or stained glass, these specialty pieces are more than capable! 
Flemish
Flemish glass can be considered as a crossbreed of aquatex and water-cube glass. It carries the benefits of both! Flemish glass is perfect for an artsy and abstract touch. Just by looking at the glance, it seems to make an image of its own! This specialty glass is also perfect for homes that are abundant in vibrant colors.
We Can Make It Happen
Whether you need a touch of specialty glass or an addition of wrought iron, we are more than able to provide our services! Get connected with Atrium Wrought Iron to learn more about how we can decorate and line your home with beauty.