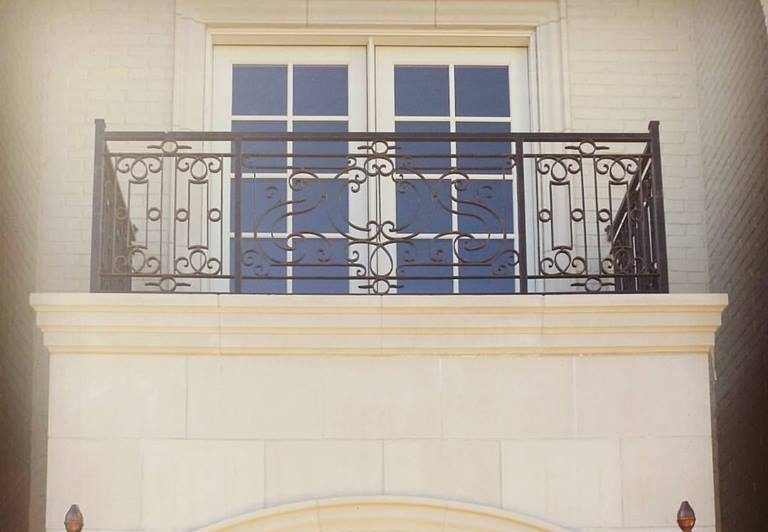 Adding wrought iron balcony railing to your home is a great way to add a touch of class or a modern feel. Wrought iron is very versatile and comes in a variety of styles. Replacing old, outdated, or rusted railing a great way to update a home and add to the safety of the balcony. At Atrium Wrought Iron all of our products are top artisan quality. We offer a wide variety and excellent craftsmanship. If you are looking to update your home iron balcony railings are a great place to start.
Update Your Home
If you are looking for a more modern or simply updated look for your home wrought iron can go a long way. This is especially true when you turn to a company that offers quality custom work. You can match balcony railings with front door and gate wrought iron for a cohesive design. Whether you want clean straight lines or more ornate designs there is a wide variety to choose from.
Iron Balcony Railing Offers Versatility
One of the best features of iron balcony railings is that it comes in a variety of designs. Whether your home offers a country feel or your curb appeal is quite modern there is something available for every taste. If you are trying to give your home an extreme makeover choosing the right wrought iron can help. Wrought iron also comes in a variety of colors to give just the right touch of class.
Improve Safety With Balcony Railings
It is always a great option to replace old, rusty, or worn railings. Oftentimes, homeowners lock up or decide to discontinue the use of a balcony because of small children in the home. This is especially true of older homes. However, there is no need to miss out on a great scenic view or an excellent relaxing corner of the home. Replacing old railing can restore your balcony for use by everyone in the family. In most cases, improving the railing can also add value to the home.
Contact Us Today
Whether you want to update your home, add safety to your balcony, or add a cohesive design to your exterior iron balcony railings can accomplish all this. If you are looking for a customized design and quality craftsmanship, Atrium Wrought Iron delivers excellent results. With 25 years of experience in El Paso, we offer expert, quality service. Our team can also offer advice if you are uncertain of what you would like. Contact us today for more info.