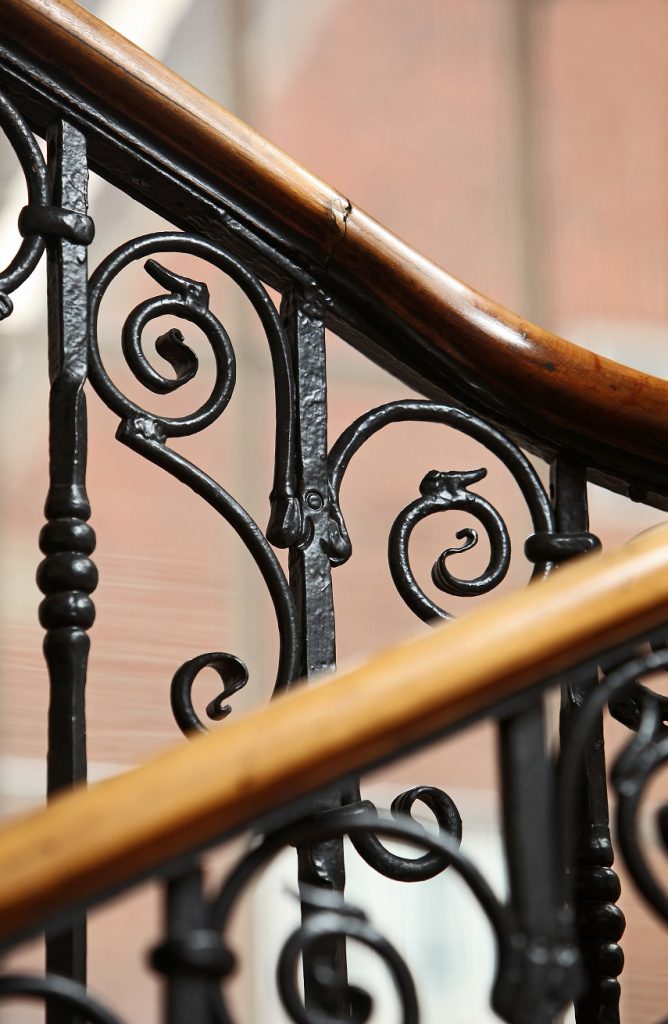 If you're looking to add a touch of style and class to your entryway new stair railing might be exactly what you are looking for. Changing the look of your staircase with wrought iron railings is a great way to add a dramatic change. In addition to a variety of different styles, railings also come in different materials. Doorways, front entry gates, and even balcony railings can also be made with the same design to add a cohesive style to the entire house. When you choose custom designed wrought iron the possibilities are endless.
Choose From a Variety of Styles
Stair railings come in a variety of designs. Not only that, they are extremely easy to customize. If you want a certain look for your home it can definitely be achieved! Atrium Wrought Iron offers the ability to outfit different areas of your home with the same railing for a great overall design. Choose from the following options:
Elegant. For an elegant look you can choose a design with ornate curves. This can include floral designs and leaves. This look is great for a home with a Tuscan touch or anyone who wants a big impression upon walking into the front door.
Modern. For a more sleek modern look straight simple lines are available too. This style is great for commercial spaces. Those who want a minimalist look often pick this style as well.
Custom. If you aren't sure what you want you want, consult with an Atrium Wrought Iron specialist. We can work with you to help you choose the perfect design for your home.
A Variety of Materials
Stair railing come in variety of materials. This is true for both indoor and outdoor railings. This includes steel, wrought iron, aluminum, and stainless steel. The selection you make will depend on the style you want to achieve, your budget, desired color, and whether the staircase is indoors or outdoors. Aluminum and stainless steel are both great choices for areas that have hard water.
Contact Us Today for Stair Railings
At Atrium Wrought Iron, we deliver quality products. Whether you want to outfit your entire home with ornate wrought iron or just looking to achieve a sleek stair railing, we can help! We offer a variety of products for the whole house. You're welcomed to take a look at the many galleries of our work. If you're interested in a consultation be sure to give us a call. One of our experts will be happy to set you up with an appointment and answer all of your questions.