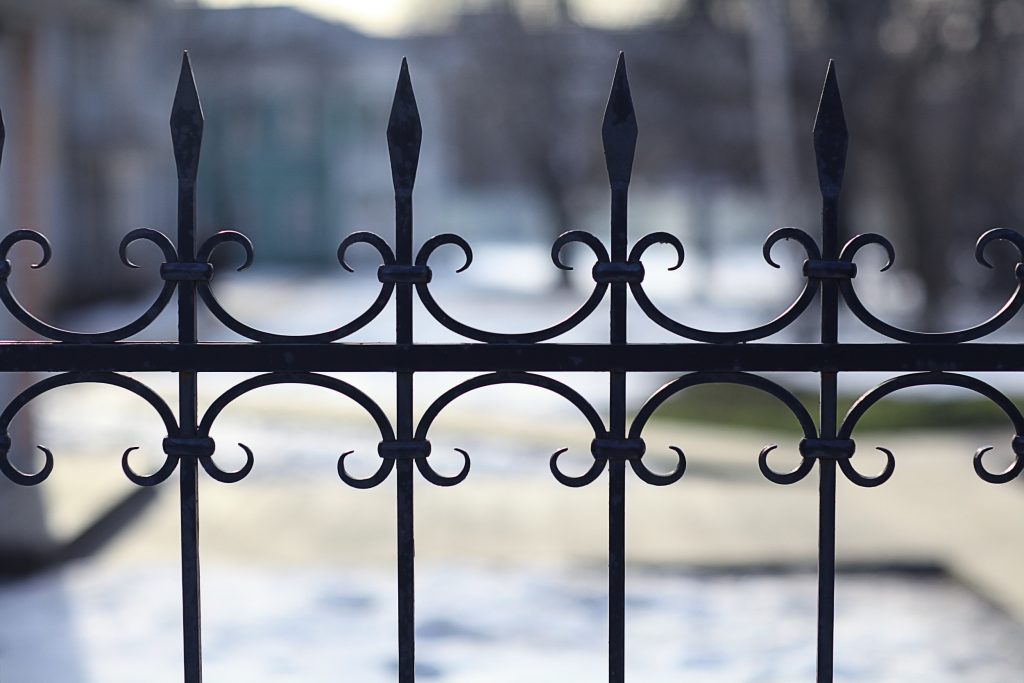 Many homeowners search out ways to improve their property and add value to their homes. Nothing adds character a value to a home more than a great custom gate. The great thing about custom designs with Atrium Wrought Iron is the fact that you can get exactly what you want for your home. Our craftsman can make the right gate to match your home and personal style. We have a few tips to use custom designed gates to enhance your home's beauty.
Create a Courtyard With a Custom Gate
If you are looking to enhance your curb appeal while adding a quiet place to relax, a custom gate can be used to create a courtyard in front of your home. A gate can section off a portion of your yard while adding a touch of beautiful wrought iron for family and guests to enjoy. A great courtyard can include a garden, a fountain, comfortable benches, a shaded area and anything else that will create a quiet space for your family to enjoy.
Add Security to Your Home
A custom gate can be added to your driveway and the front of your property to add security. The wrought iron design will definitely add a touch of beauty to your home while deterring thieves or anyone with ill intentions. Adding a gate will also work to increase your family's sense of security at home. Whether you need a gate added to the perimeter of your property or just the driveway, a custom design is possible.
Add Continuity to Your Design
If you are looking to add unique design and continuity to your home a custom gate paired with other features around your property might be exactly what you are looking for. From a wrought iron gate at the front door to a gate for your garden to even your staircase railing, you can custom design wrought iron features for your whole home. Adding the same design to several areas of your exterior and even interior can create a continuous feel. Not only that, you will definitely add value to your property.
Contact Our Experts Today
If you are looking for ways to improve your home custom gates might be exactly what you are looking for. They will add quality, security, and beauty to your home. Whether you want an added courtyard, some railing for your staircase, or a beautiful gate for the driveway, we can help design something beautiful for your property. Contact our experts today to set up a consultation!