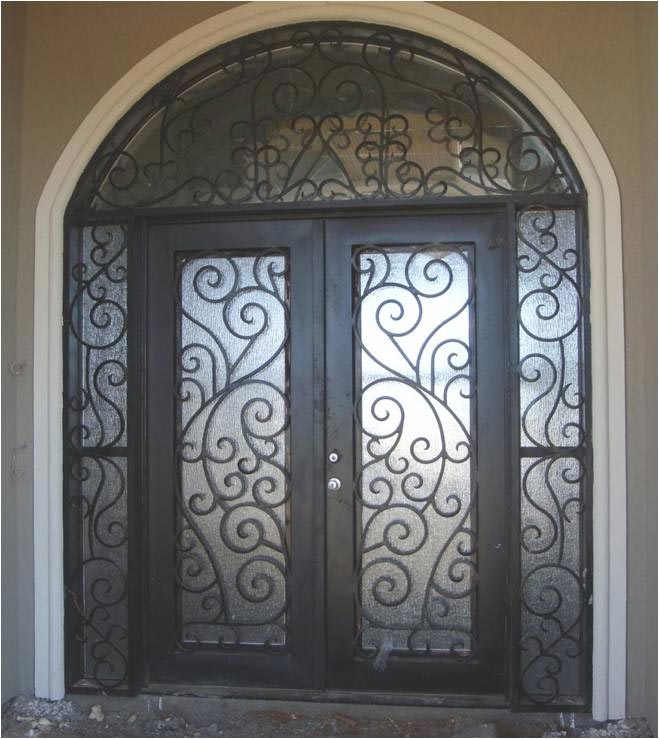 When you first think of wrought iron, what images crop up? Maybe images of molten hot iron being molded, or elegantly finished gates and fencing laid along the perimeter of homes. But wrought iron also has some benefit when it comes to energy efficiency as well. 
In our latest blog, we discuss how wrought iron can help your energy-efficiency as well as your aesthetics and your security!
Wrought Iron In El Paso
What is wrought iron? Well, wrought iron is basically iron that has been heated multiple times and shaped with various tools after it is heated. You may think of pictures of medieval blacksmiths, hammering away at molten hot pieces of iron to create armor or weapons. While the process has advanced somewhat since then, the basic principles remain. 
El Paso is already home to a great deal of wrought iron; you've likely seen some when riding through neighborhoods all across the city. Wrought iron is used for gates, fencing, railings, and much more. By virtue of how it's made, the possibilities with wrought iron are vast. 
Wrought Iron Doors: An Opportunity For Efficiency
While you aren't going to get any kind of energy efficiency from having a wrought iron fence, a wrought iron door introduces quite a few ways to conserve energy. 
One of the number one reasons why wrought iron doors are fantastic for energy reasons is that it reduces cold and hot weather variance in your home. Basically, it helps keep your home cool in the summer and warm in the winter. Especially in El Paso, having quality insulation is key to keeping your energy bill down. 
Well, how are wrought iron doors better than other doors? Well, it comes down to the thickness of the doors and the properties of the materials. Our entry doors are thick enough that they aren't altered too much by outside temperature, reducing the energy transfer to your home. 
Our entry doors also have excellent weather stripping as well, further keeping the temperatures in your home nice. You don't have to choose between a great looking door and an energy-efficient door. 
Iron Doors Let Light Shine Through Your Home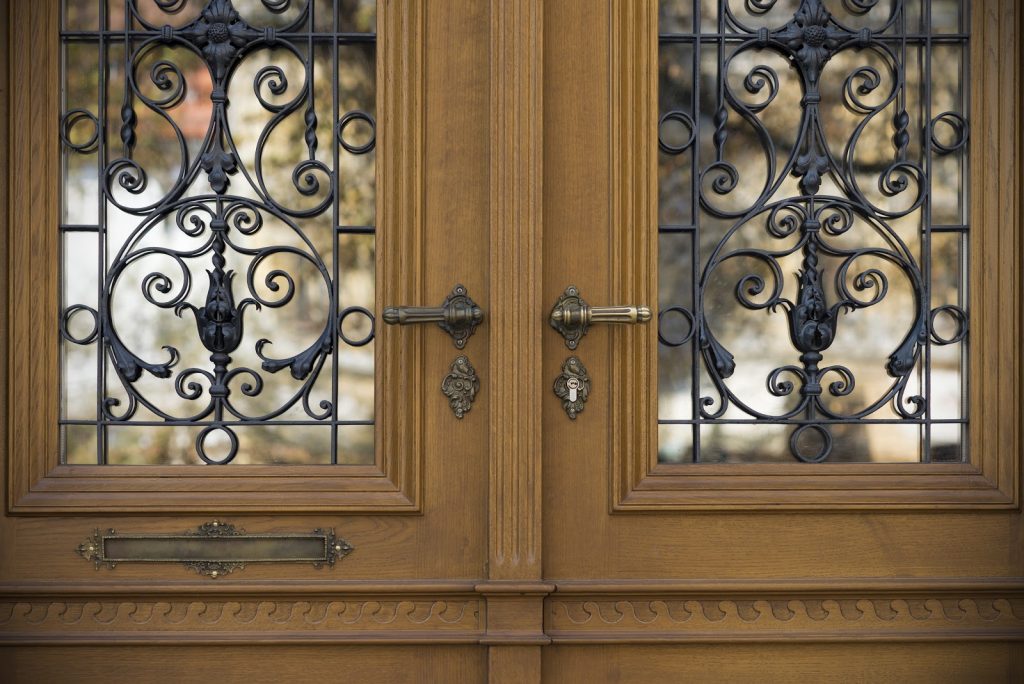 A less obvious reason that iron doors contribute to energy efficiency is that they let light into your home. It can seem like this is a bad thing, since light could mean that your home is slightly warmer. However, this can save you energy when it comes to lighting your home. 
Traditional doors don't let much light in, usually just letting light through from the peephole. Our entry doors have large windows within them, letting in much more light than normal doors. This gives you the benefit of keeping your lights off and taking your energy bill down. 
Don't be afraid to let the light in, let that El Paso sunshine and keep money in your pocket. 
Dual Sealing Iron Doors Prevent Air Leakage 
Our iron doors are dual-sealed, meaning it uses two seals arranged in a way to prevent air leakage. Why dual sealing? Well, it's estimated that 30% of homes lose their energy due to air leakage in various gaps and spaces in their home. One of those spaces is the front door and a leaky front door which will definitely be felt on your energy bill. 
Atrium Wrought Iron provides dual-sealed iron doors to prevent as much air leakage as possible. Not only will your new door provide aesthetic value for your home, but it can also provide some energy-savings values as well. 
Sound Transfer Is Reduced With Our Doors
If you prioritize peace and quiet in your home, then you'll likely find that wrought iron doors are fantastic for this purpose. Our doors are great for soundproofing because they are well-sealed, meaning that outdoor noise is kept outside. Often, doors let in a great deal of noise, especially if they are facing a street or other noisy area. 
This keeps money in your pocket by reducing the amount of money you may spend on replacing doors or buying sound-canceling devices. 
Trust Atrium Wrought Iron For Your Energy-Efficient Door! 
Wrought iron doors are great for security and aesthetics, but now you can enjoy energy efficiency as well. We produce the best wrought iron products in El Paso, and we'd love to work with you to make your home that much better. Give us a call today to speak with our team and receive an estimate for your new iron door!