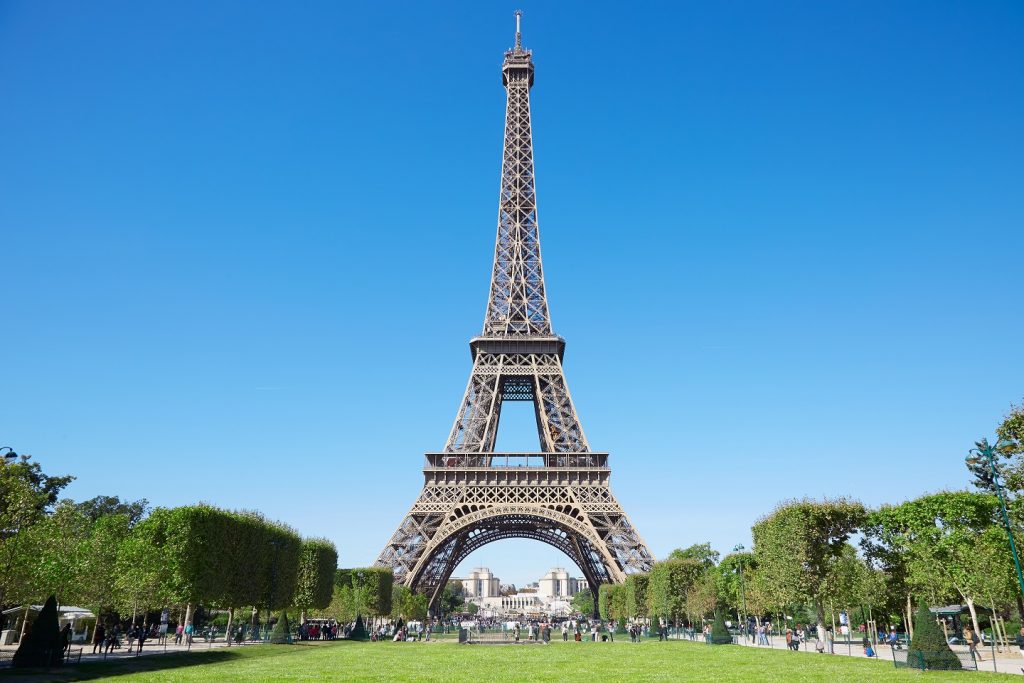 There are numerous famous structures around the world—many of which are probably on our travel bucket lists—that utilize wrought iron in their artistic and architectural designs. Wrought iron is a versatile, beautiful, and durable material that can be used for everything from doors and window bars to fencing, balconies, and stair railings. At Atrium Wrought Iron, we specialize in custom designed wrought iron products that can spruce up any home or building. Our custom made, hand designed creations are inspired by the beautiful structures of the world that take pride in using wrought iron in their designs.

Here are four famous structures that utilize wrought iron.

#1: Buckingham Palace

The Buckingham Palace in London is one of the most-visited and highly-famous palaces in the world. Sitting at the heart of London, the Buckingham Palace is enclosed by a beautiful and intricately designed wrought iron fence, which features many designs to symbolize royalty. While the palace itself is a beautiful symbol of London, the wrought iron fencing alone is enough to capture the attention of people walking by.

#2: The Bollman Truss Semi-Suspension Bridge

The Bollman Truss semi-suspension bridge is located in Savage, Maryland and was first built in 1852. It's one of the oldest standing bridges in America. This is probably due to two reasons: a) it has officially been declared a historical landmark and b) it's made from wrought iron. If you're ever near Savage, Maryland, be sure to stop by!

#3: The Ca' d'Zan

The Ca' d'Zan is located in Sarasota, Florida at the Ringling Museum, a place that used to be home to infamous circus ringleader John Ringling of the Ringling Circus. The Ca' d'Zan is beautiful in design and utilizes wrought iron for its windows, doors, and gates. Another beautiful site to see if you ever travel to that area of the United States.

#4: The Eiffel Tower

The Eiffel Tower is probably the most famous use of wrought iron ever. This beautiful, romantic structure is composed of wrought iron lattice panels that were intricately designed to bring the Eiffel Tower to life. If you ever plan on visiting it, especially if you plan on going with your partner, you can thank wrought iron for giving the world such a beautiful piece of art.

Wrought iron has proven time and time again to be a great way to bring something majestic to life, so why not bring it to your home? If you're looking to spruce up your home, Atrium Wrought Iron can help you by installing wrought iron staircase railings, window bars, doors, and more. Call today!